Vigo

Ship

Repair
Our Services
The services provided by Vigo Ship Repair (V.S.R.) include those related to repair (eventual or preventive), reconditioning (adaptation of ships to comply with current regulations or modifications due to changes in ship's work) and maintenance (autonomous or periodic) of ships.
They involve the execution of all the necessary technical actions and specifications, throughout 365 days a year, in accordance with the recommendations of the classification societies and the requirements of the national and international regulations in force.
They are the following ones: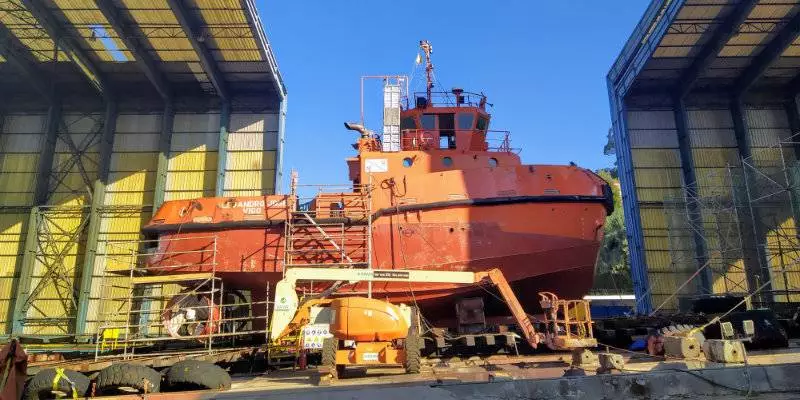 SHIPBUILDING
Construction or repair of ships or floating objects, whether merchant, fishing, patrol, ferries, hospital, rescue, research, yachts, etc.
NON-DESTRUCTIVE TESTINGS
Non-destructive testings of industrial radiography, penetrating liquids, ultrasound or magnetic particles of ships or their components to detect and evaluate defects in order to comply with current regulations.
COMPLEMENTARY SERVICES
Storage; brokerage; consignments; consulting; training; inspection and testing; port handling; collection, transport and treatment of hazardous and non-hazardous waste; goods insurance; classification societies; freight forwarding.
ENGINE ROOM
Design and manufacture of marine generators sets and complete propulsion packages, insulation services, alternators and generators, pumps, electricity, cold/ventilation, fire fighting, bilges, valves.
NAVAL ENGINEERING
Design, planning, projection and construction of vessels and floating devices and their components, including their corresponding technical developments. Prefabrication of blocks and assembly of pipes for all type of services (ballast, bilges, transfer of fuel, refrigeration and ventilation).
PROPULSION SYSTEMS
Services related to the different propulsion systems of the ship, whether combustion engines, gas turbines or mixed; propellers, baldes or CPP cores.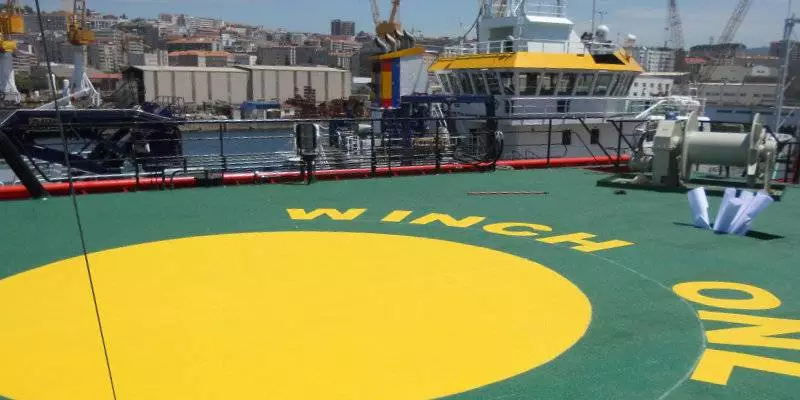 DECK
Design and manufacture of deck and maneuvering equipment (davits, cranes, winches, etc.). Maintenance, repair, reconditioning and annual and fortnightly certifications.
REPAIR AND MAINTENANCE
Complementary services that are necessary for the repair and maintenance of ships, such as scaffolding, paint applications, habilitation, cleaning, assemblies, corrosion protection, welding and boilermaking and underwater works.
MARINE CHANDLERY
Distributors specialized in supplies, provisions and services for ships.
COMPARATIVE
Our services speak for themselves